Our Firm
Kimberly Vara,

Executive Director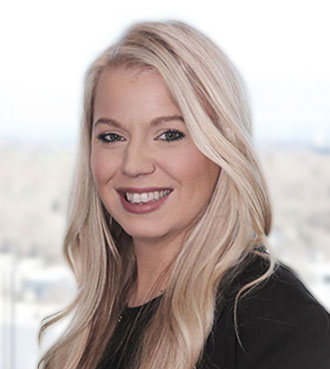 ---
Education
Grand Canyon University
Bachelors in Business Administration
Kimberly Vara is the Executive Director of Boyd Law. Kimberly has been with Boyd Law since 2016. Kimberly brings a wealth of knowledge and expertise to Boyd Law. For the past 7 years Kimbely has worked hand in hand with our billing department. Kimberly is a natural leader and has a creative thought process that she brings to Boyd Law. After studying at Grand Canyon University for a Bachelors Degree in Business Kimberly joined Boyd Law as a Billing Specialist and has grown within the company. At Boyd Law, Kimberly is able to use her natural leadership skills as well as creative thought process to generate new strategies for improving overall performance.
Kimberly is excellent at handling a variety of projects at Boyd Law. Prior to Boyd Law Kimberly was a successful hairstylist. Outside of Boyd Law Kimberly enjoys time with her family and taking care of
her animals. Through her different experiences she continues to add value and contribute to the growth of Boyd Law.