Practice Areas
Spousal Support Lawyers in Orange County
Divorce in Orange County and California often takes months and even years to resolve, with many of the disagreements stemming from the division of property and the issue of spousal support.  Spousal support is not standard in a divorce in every state, although it can be awarded in California based on a number of different factors.  If you are going through a divorce and believe you are entitled to spousal support or alimony and believe you should not have to pay spousal support, contact an experienced spousal support attorney in Orange County who can best advise you on your next steps.
Spousal Support in California
California allows spousal support payments in limited situations, and it is important to keep in mind that no award of spousal support is permanent.  Spousal support typically lasts a set number of years, based on the length of the marriage.  Spousal support is typically only awarded if a marriage lasted over ten years, but may also be awarded in limited circumstances involving either a disabled spouse or disabled child.
Courts in California will look at the following factors in determining whether or not to award spousal support and in determining the monthly amount of spousal support to award:
Length of the marriage
Whether children were a product of the marriage
Level of education of both spouses
Employment or former employment of both spouses
Monthly salary of spouses
The length of marriage is the single most determinative factor in awarding spousal support.  If a marriage lasted over 10 years, a California court will award a set amount of spousal support to the spouse earning less income or no income at all.  Courts will additionally take into consideration outside factors, such as the previous lifestyle both spouses were accustomed to and the earning potential of both spouses.
If any circumstances change, such as the spouse receiving payments remarries or lands a well-paying job, the monthly spousal support payment can be modified or terminated, depending on the circumstances.  It is equally important to keep in mind that should you decide to waive the option of spousal support during divorce proceedings, you cannot request it later on.  This is a "use it or lose it" option within the California court system.  It is therefore better to error on the side of overpayment if you are the spouse receiving payment than to find yourself stuck in a difficult situation.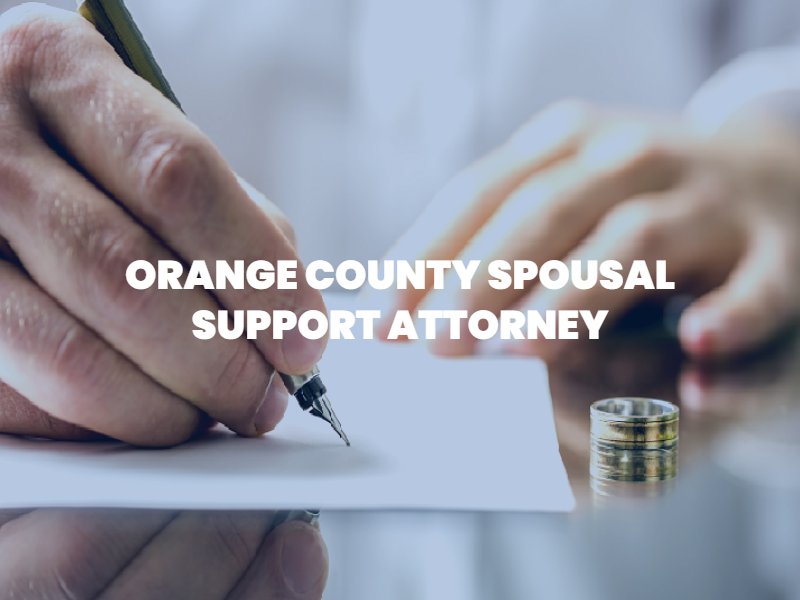 Contact Orange County Spousal Support Lawyer For Free Consultation
If you are in the process of going through a divorce and are either seeking spousal support or are forced to pay spousal support, do not hesitate to contact the experienced Orange County divorce lawyer from Boyd Law. Divorce is a difficult time, and it is important that you pay and receive the amounts you deserve after years of marriage.  Spousal support payments are instrumental in helping out spouses who put careers on hold to raise a family.  It may take years for them to get back to the earning potential level they would otherwise have been at.  Contact our Orange County office today for your initial free consultation.